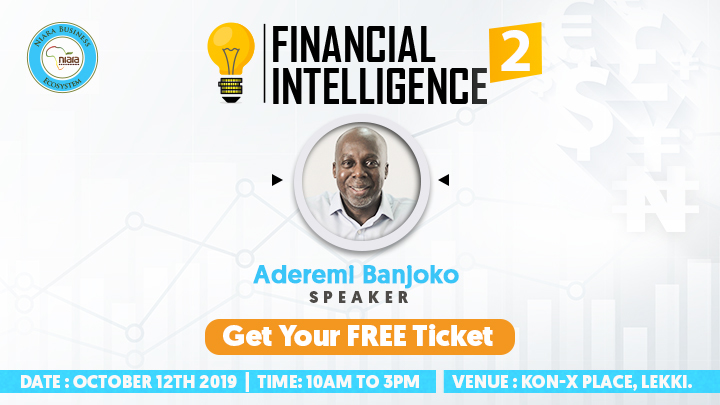 Financial Intelligence Seminar 2 - with Dr Aderemi Banjoko
Dates & Times
12 Oct 2019

10:00am - 3:00pm
Details
Get Financially Intelligent by attending the 2nd edition of this 1 day masterclass, where you will learn about financial markets, longterm investments, fixed income securities, bonds and treasury bills
Join us October 12, 2019
Time: 10am - 3pm
Speaker: Dr Aderemi Banjoko
Location : Kon-X Place, Lekki Expressway, Lagos Nigeria.
Dr. Aderemi is the CEO dbkMarkets and an avid trader and investor in the financial markets with over 18years experience in trading and investment. Dr. Aderemi lectures on Alternative Investment Management at CASS Business School in London. He is the author "Trading & Investing Made Easy".